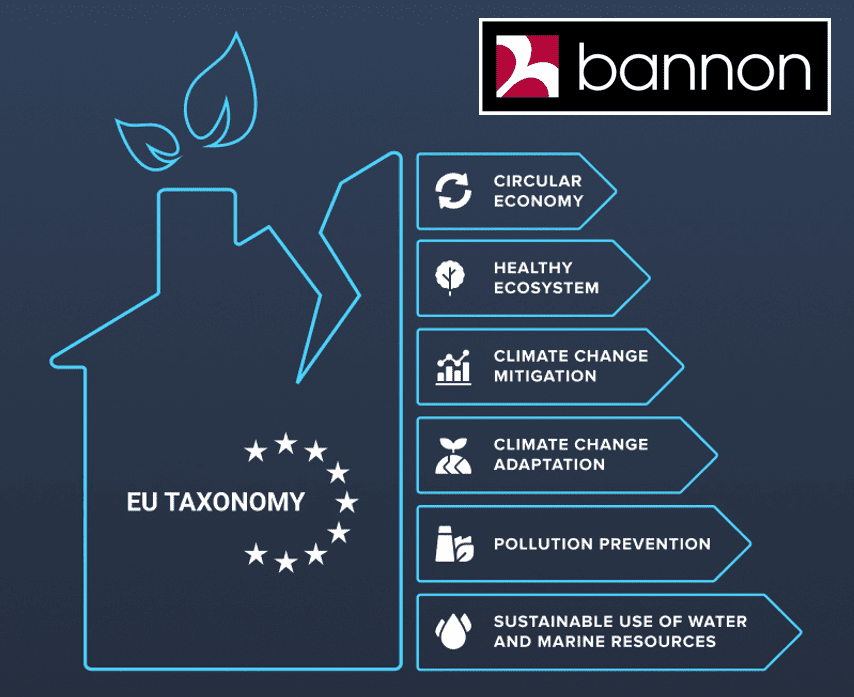 The European Union has taken a significant step towards promoting sustainability by introducing the EU Taxonomy Regulation. This ground-breaking initiative aims to provide a standardized framework for identifying environmentally sustainable economic activities. This article explores the EU Taxonomy, its significance, and the implications it holds for businesses and investors.
What is the EU Taxonomy?
The EU Taxonomy is a system that categorizes environmentally sustainable economic activities, offering clear and consistent guidance for sustainable investments. It helps investors and businesses align their financial choices with environmental goals and encompasses various sectors like energy, real estate, and agriculture.
Key Components of the EU Taxonomy
The Taxonomy focuses on six environmental objectives:
climate change mitigation
climate change adaptation
sustainable use and protection of water and marine resources
transition to a circular economy
pollution prevention
control and protection of healthy ecosystems
Each objective is accompanied by specific criteria that economic activities must meet to be classified as environmentally sustainable.
One of the core principles of the EU Taxonomy is the Do No Significant Harm principle, which ensures that an economic activity must not cause significant harm to any of the environmental objectives. This means that businesses seeking to be classified as environmentally sustainable must meet stringent criteria to avoid adverse impacts on the environment
Companies are required to disclose the extent to which their activities align with the Taxonomy's criteria in their financial reporting. This transparency allows investors to make informed decisions about their investments based on environmental considerations.
Significance for Businesses:
Businesses that follow the EU Taxonomy can tap into a growing pool of sustainable finance opportunities, like green bonds and loans that are gaining popularity with investors. Compliance with the Taxonomy can help businesses secure funding from these sources. Moreover, adhering to Taxonomy standards showcases a commitment to environmental sustainability, boosting their reputation and attracting socially responsible investors and customers. It also helps businesses identify and minimize environmental risks, reducing their exposure to regulatory and operational challenges in a world that places a high value on sustainability.
Significance for Investors
Investors can make smarter choices by checking a company's sustainability disclosures through the Taxonomy. This allows them to match their portfolios with their environmental, social, and governance objectives. Investing in Taxonomy-compliant companies can lower the risk tied to environmental issues and changing regulations. It also helps investors steer clear of investments that might become obsolete as the world moves toward a greener economy.
The EU Taxonomy is a crucial step in promoting environmental sustainability in finance and real estate. It offers a consistent way to identify eco-friendly activities, benefiting businesses and investors. As sustainability becomes more important, the Taxonomy will play a key role in changing how we invest and allocate capital, ultimately helping the environment. Using this framework can bring financial benefits and help create a more sustainable and resilient future for everyone.
Author:               Cillian O'Reilly, Surveyor, Sustainability Manager, Bannon
Date:                  14th September 2023
https://bannon.ie/wp-content/uploads/./Bannon-EU-Taxonomy.png
697
854
Bannon Webpage Admin
https://bannon.ie/wp-content/uploads/bannon-logo-trans.png
Bannon Webpage Admin
2023-09-14 11:12:53
2023-09-14 11:13:21
Decoding EU Taxonomy