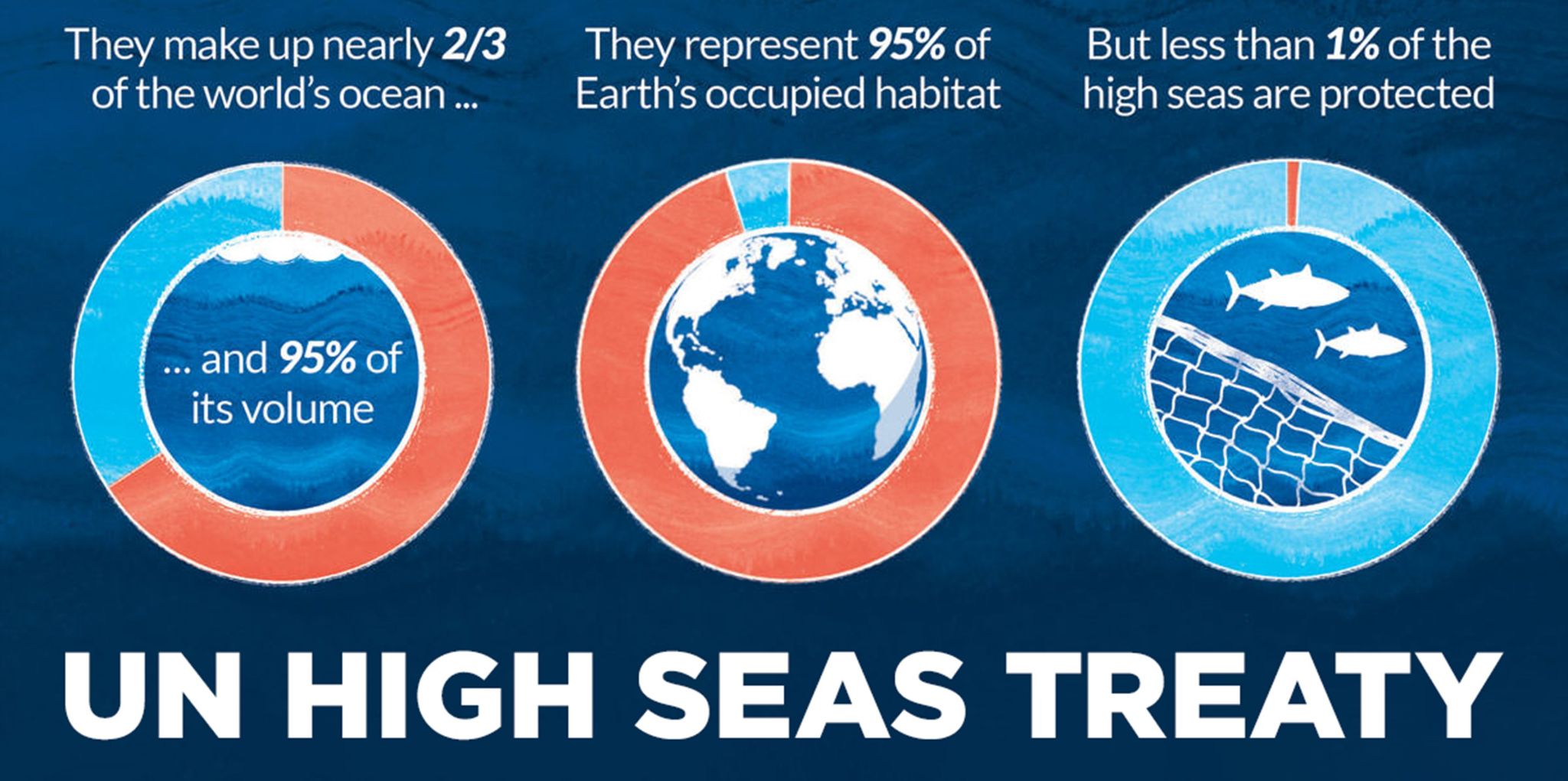 "The ship has reached the shore," United Nations conference president Rena Lee announced after a marathon final day of talks between negotiators from more than 100 countries.
Ocean ecosystems keep our planet in balance by producing nearly half of the earth's oxygen and absorbing much of its carbon dioxide but they are under threat from pollution, exploitation and global warming. After 15 years of negotiations, the UN High Seas Treaty which will help to protect vast swathes of the planet's oceans was agreed in New York on Saturday. The high seas, or the parts of the ocean that are not territorial waters, do not technically belong to anyone and account for 60% of the earths oceans. Only a mere 1% of the high seas are currently protected. The treaty places 30% of the world's land and sea under protection by the end of 2030, a target known as "30 by 30".
The next step for the treaty is signing by UN member states and formal adoption after which countries will have to look at practically how these measures would be implemented and managed. This phase may take some time, however, the agreement of the High Seas Treaty is a major milestone as we look towards a greener future.
https://bannon.ie/wp-content/uploads/high-sea.jpg
1020
2048
Bannon Webpage Admin
https://bannon.ie/wp-content/uploads/bannon-logo-trans.png
Bannon Webpage Admin
2023-03-06 17:01:13
2023-03-06 17:01:23
UN High Seas Treaty