Retail parks, shopping centres and quality streets prove to be the biggest draw for investors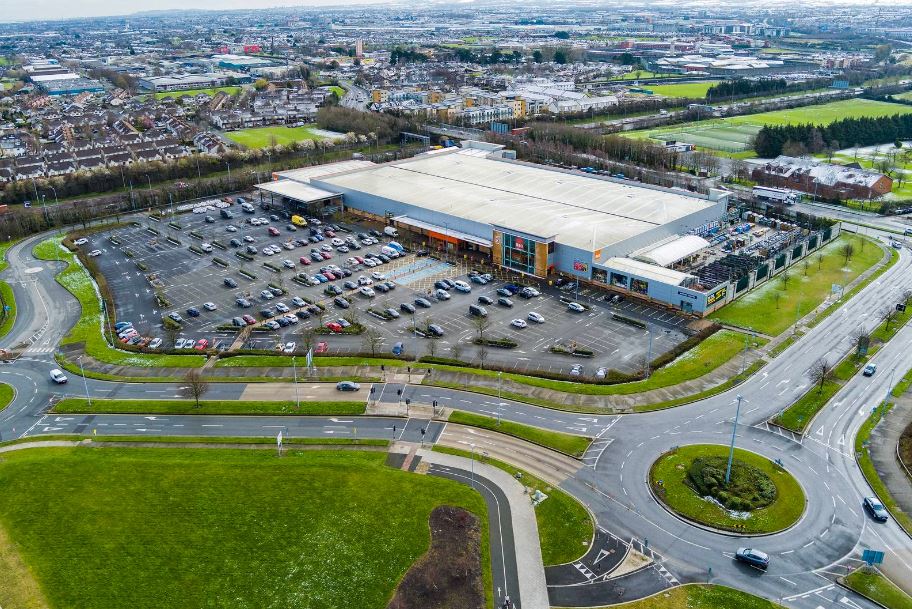 The second quarter proved to be a challenging period for the Irish capital markets sector, with a total value of only €333 million invested. This marks the weakest performing quarter (and half year at sub €1 billion) in the last six years.
This lacklustre landscape can be attributed to three key factors: the end of "free money" as interest rates rise and inflation runs rife, the post-Covid impact of remote and hybrid working on office space demand, and concerns surrounding necessary capital expenditures for ESG (environmental, social and governance) retrofitting amidst rising construction costs.
However, after years in purgatory, it is the retail sector that has emerged as the star performer this quarter, accounting for 38.7 per cent of turnover. Although this performance is partly supported by the downturn in other sectors, there is no doubt that a significant perception shift has occurred, particularly in the retail park segment.
Notably, six retail parks have traded this quarter alone amounting to approximately €116 million including Liffey Valley B&Q, City East, Blackwater, Carlow, Newbridge and Waterford.
The most high-profile of these, Liffey Valley B&Q, which traded to French fund Inter-Gestion REIM for €26.6m, has thrown off a particularly strong equivalent yield in the mid to late 5 per cent range for an asset with a lease that has less than four years to run. This process saw participants such as Realty, Corum and Iroko compete for the asset.
So, what has driven this remarkable change in fortunes?
The "newfound" popularity of the retail sector can be attributed to a slow but building appreciation for what have been long-standing dynamics in both the supply and demand side of the sector. These dynamics differ considerably from the UK and US markets, where Irish retail investor sentiment used to originate.
Unsurprisingly, that core of the demand has shifted to both domestic family offices and a more central European focus where an appreciation for the fundamentals has shown through.
Since 2011, when the last new shopping centre was completed in Ireland, there has been minimal net additional retail supply. This stands in stark contrast to the substantial expansion witnessed in the office, residential, and industrial sectors.
However, during this period, the number of people employed in Ireland has surged by 37 per cent, retail sales volumes have increased by 38 per cent, and Irish households' net worth has reached new heights. These are all factors which feed the fundamental sustainability of the retail sector.
When considering the cumulative impact of debt reduction, increased savings, and rising house prices, Irish households are wealthier than ever before, with a net worth surpassing €1 trillion for the first time.
This surpasses the 2007 peak level of €716 billion, which was actually exceeded in the final quarter of 2017. Furthermore, Ireland's gross debt-to-household income ratio has transitioned from over 200 per cent of the European average in 2011 to being below that European average today.
Combining these fundamentals with the historical correlation between inflation and the growth of retail rents and values, the renewed interest in the sector becomes apparent.
As highlighted by the turnover statistics, retail parks, in particular offer a compelling proposition. They benefit disproportionately from household growth and have proven resilient during economic downturns and the challenges posed by Covid-19.
Additionally, their ability to meet ESG requirements through initiatives like PV panels, rainwater collection, and other environmental measures adds value and attracts investors including new entrants. Similar attributes for high-street properties and grocery-led necessity retail are likely to see further interest in these sectors.
We expect to see numerous quality high-street trades in the third quarter and generally as the environmental benefits of the "centralised-distribution model" reflected by retail warehouses, shopping centres and Ireland's key high streets becomes apparent.
We are seeing a complete return to pre-Covid footfalls for most the of the regional and necessity-focused schemes with Dublin's two high streets hitting pre-Covid weekly footfall levels again for the first time last month.
As a consequence, we expect the sector to continue to outperform for the coming quarters with no less than seven shopping centres amounting to over €100 million in value due to trade within the next few weeks.
Rod Nowlan is an executive director at Bannon and heads up its office and capital markets team
https://bannon.ie/wp-content/uploads/./IT.jpg
609
912
Bannon Webpage Admin
https://bannon.ie/wp-content/uploads/bannon-logo-trans.png
Bannon Webpage Admin
2023-07-20 10:18:20
2023-07-20 10:18:50
Retail parks, shopping centres and quality streets prove to be the biggest draw for investors