Bannon pass the torch for Property Picnic 2024 to Colliers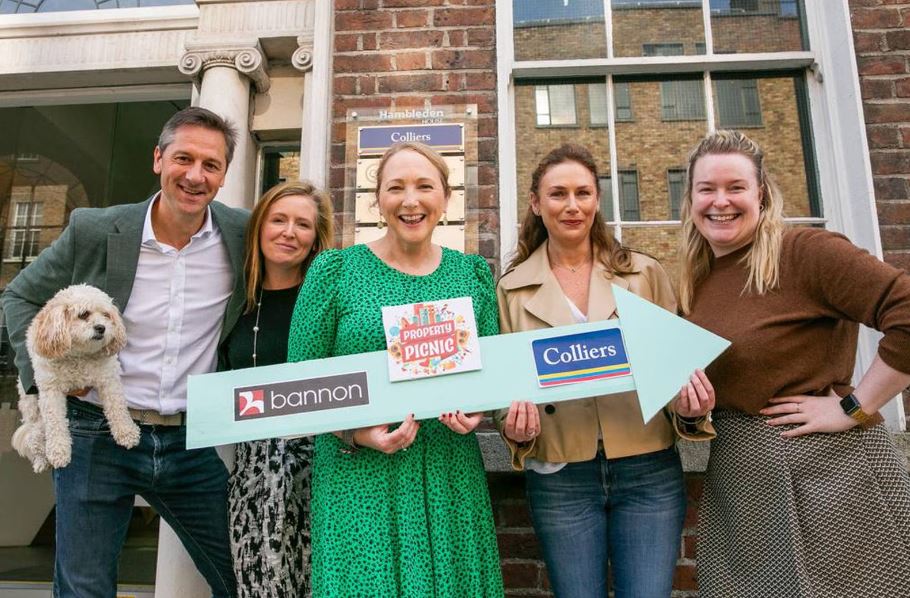 After two years at the helm of Property Picnic, and with more than €300,000 in donations raised from across the property industry for the benefit of Cancer Trials Ireland, the team at Bannon is to pass the torch to Colliers.
The now-annual event, which was started two years ago by Rod Nowlan and Lucy Connolly in memory of their late colleague, Louise Creevy (née Doherty), will be spearheaded in May 2024 by Michele McGarry and Caitríona Kirrane at Colliers. It will once again be hosted in Hibernia's Windmill Lane event space, which caters for more than 650 guests. All events to date have been sold out well in advance.
Commenting on her hopes for next year's fundraiser, McGarry said: "We at Colliers are really looking forward to taking over this important event and hope to build on the work done by the Bannon team to deliver another fun night for the industry, and most importantly raise funds for this excellent cause."
Eibhlin Mulroe, chief executive of Cancer Trials Ireland, said: "We are overwhelmed at the love and loyalty of the Bannon group to their dear colleague, Louise Creevy. They have carried on her advocacy for clinical trials through their amazing Property Picnic. We are absolutely delighted that Colliers have decided to take up the mantle, and we are very grateful to Michele and the team.
Last year the funds raised by the property industry via Property Picnic went towards four investigator-led (doctor-led) cancer trials. These trials allow cancer patients in Ireland to avail of cutting-edge treatment that they could not otherwise have accessed, and at no cost to themselves or the State.
Article published by The Irish Times 
https://bannon.ie/wp-content/uploads/./property-picnic-222.jpg
598
910
Bannon Webpage Admin
https://bannon.ie/wp-content/uploads/bannon-logo-trans.png
Bannon Webpage Admin
2023-09-27 11:21:04
2023-09-27 11:21:35
Bannon pass the torch for Property Picnic 2024 to Colliers